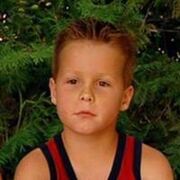 Kyle Baker
(born April 13, 1998) is the youngest of the Baker family with his twin brother Nigel. He enjoys playing with his father and is nasty to his nursery school teacher. He and his brother enjoy dressing in a variety of costumes and outfits too.
Kyle is played by Shane Kinsman, the identical twin brother of Brent Kinsman, who plays Nigel Baker.
Ad blocker interference detected!
Wikia is a free-to-use site that makes money from advertising. We have a modified experience for viewers using ad blockers

Wikia is not accessible if you've made further modifications. Remove the custom ad blocker rule(s) and the page will load as expected.